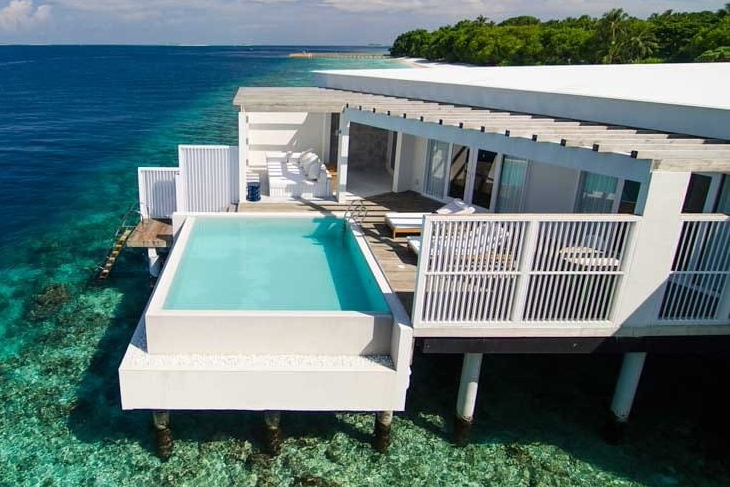 Amilla Maldives joins Small Luxury Hotels of the World
(April 25, 2022, 11:38 +07)
Amilla Maldives Resort and Residences has joined Small Luxury Hotels of the World (SLH).
Amilla is one of five high-end resorts in the Maldives to feature in SLH's portfolio of partner hotels.
And, as one of the few Maldivian-owned and operated luxury resorts in the Maldives, Amilla strives to celebrate and elevate Maldivian talent, such as local artists and musicians, and to work with suppliers local people such as fishermen and small farms where possible.
Ocean Reef House at Amilla Maldives
This commitment also extends to the surrounding natural world. Amilla Maldives is located in the Baa Atoll World Biosphere Reserve, and the resort is committed to helping regenerate corals in the area with the help of its resident marine biologist, reduce energy waste and to recycle as much waste as possible, as part of its conservation and environmental efforts.
Victoria Kruse, Amilla's sustainability and wellbeing mentor, said: "SLH is such an incredible brand of quality that it adds a degree of credibility to Amilla and supports the dwindling number of small private properties around the world. who fight to stay independent and deliver unique experiences for customers looking for something outside of the cookie-cutter experience. We are incredibly proud to be accepted into the elite group of hotels that make up this organization and look forward to welcoming SLH guests to our naturally lush island.
Amilla Maldives recently cemented its commitment to sustainability by officially achieving Silver EarthCheck certification.