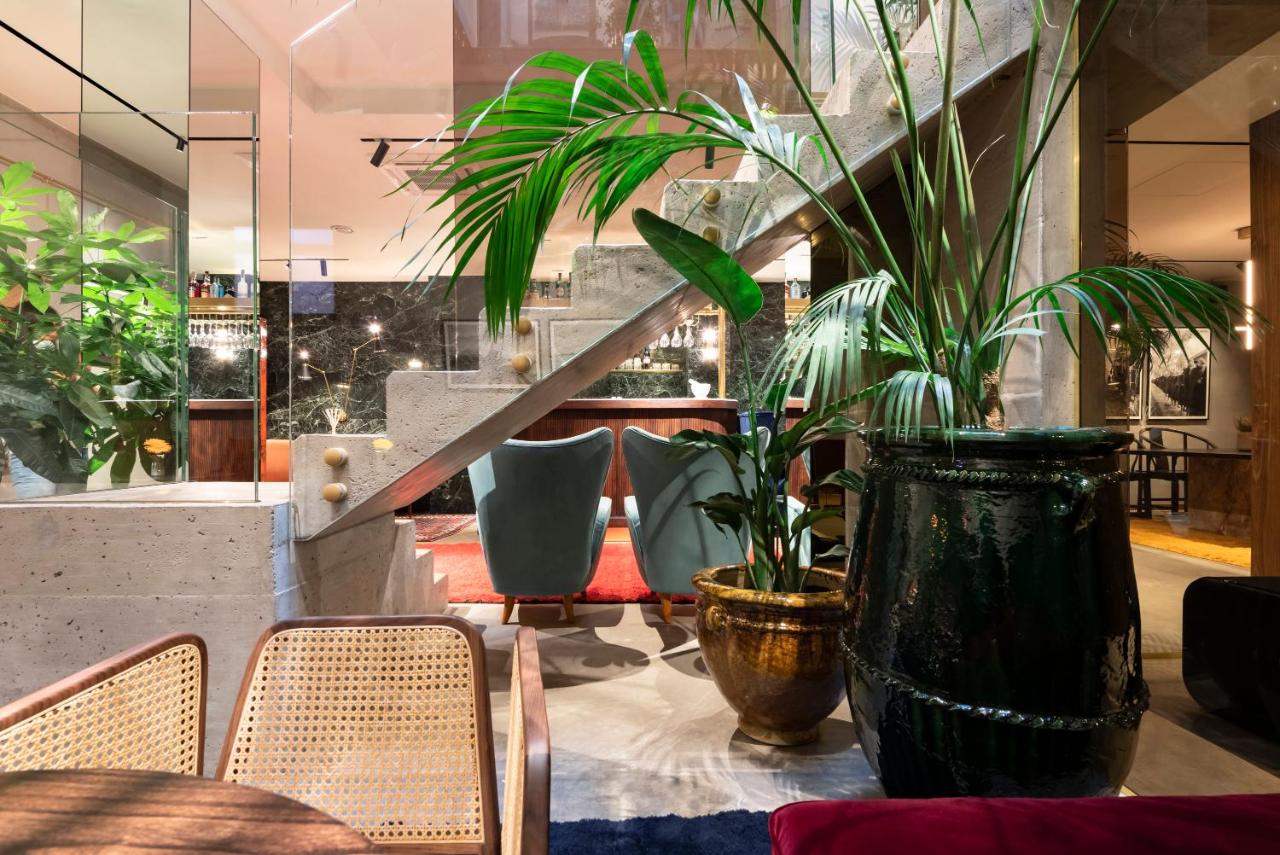 Best boutique hotels and small luxury hotels in Milan 2022
A long-time fashion leader, Milan is a top destination for designer shopping, especially the glittering Vittorio Emanuele II arcade. However, the historic and deeply cultural city also has much to enchant. Spend a night at La Scala, one of the most famous opera houses in the world; see Leonardo da Vinci's The Last Supper mural, an iconic work of art housed in the Santa Maria Delle Grazie convent; sample Milanese cuisine; and visit the Gothic cathedral Duomo di Milano. We recommend visiting in spring or autumn, as winters get chilly and summers sweltering in this northern Italian enclave.
Aethos Milan (The Court)
Stay in one of 32 suites, each fully personalized with a hand-picked collection of vintage Italian furniture, king-size beds, quirky décor and Under Your Skin toiletries. Many have their own balconies, but the most sassy room of them all is The Loft, a penthouse suite with a private rooftop terrace offering views of Porta Ticinese, a kitchen, two bathrooms, a library full of books, art and design and a walk-in closet. Downstairs, you can eat and drink in The Doping, an Art Deco-inspired bar that's a treasure trove of collectibles; be sure to sample some of his imaginatively served molecular cocktails (one is hidden inside a Russian doll).
Vico Milano
This charming guest house follows a philosophy of authenticity and personalized service, addressing a new generation of travellers. It comes from Neri Baccheschi Berti, whose family launched the award-winning Castello di Vicarello in Tuscany, and only recently became a hotel; before that it was the racing bike factory in Legnano and the studio/showroom of the Baccheschi family fashion brand Berti. Guests can curl up in the lounge with a good book from Vico Milano's curated library, work out in the gym, and spend evenings in the hotel's speakeasy bar, tasting Baccheschi Berti's award-winning organic wines and munching on classic Italian snacks.
The Gray Sina
Located just 100 meters from the Duomo, The Gray Sina is a five-star design hotel with an impressive Art Nouveau façade. Inside are 21 rooms and suites, decorated in a sophisticated contemporary style that uses steel, glass, silk, and natural woods, offset by bold touches, such as animal print textiles. Some are particularly unique with features like hanging beds, private gyms, and Turkish baths. It has three places to eat and drink; Restaurant Le Noir for modern and delicate dishes in an expertly lit dining room similar to a black container; the trendy GBAR and Aria, the open-air lounge at Gray Sina.
Magna Pars The Perfume Hotel
So named because it is housed in a perfume factory, Magna Pars L'Hôtel à Parfum presents olfactory motifs in all its spaces. Thus, each of its 60 subtly decorated suites adopts a floral, fruity, aromatic, woody or resinous theme. Some rooms have their own bars, libraries, lounges with chaise lounges, Jacuzzi tubs, and outdoor terraces with loungers; all have paintings by up-and-coming Milanese artists. The outdoor dining area features two fireplaces and a state-of-the-art open kitchen. And, when you fancy a drink, enter through Liquidambar's secret door (in copper, by artists from the Brera Academy of Fine Arts).