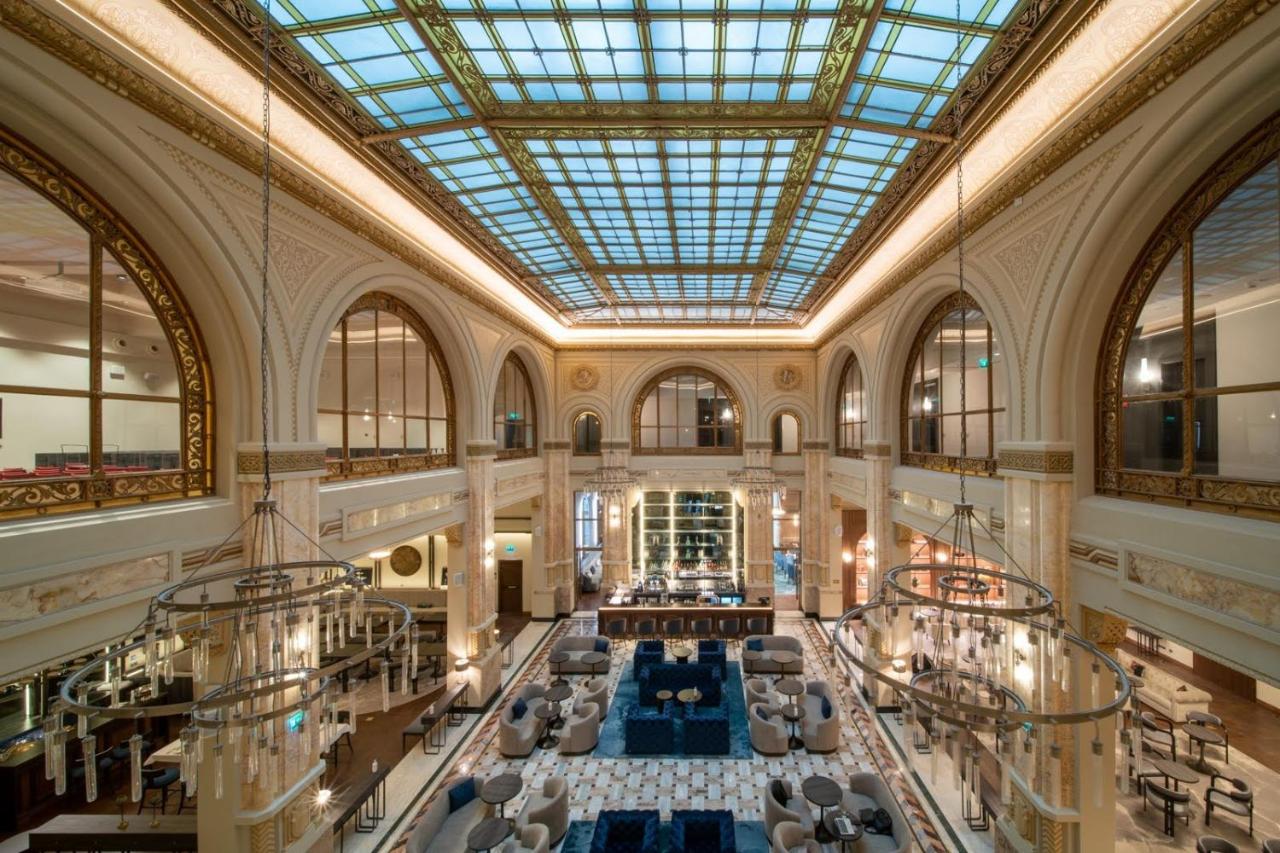 Best Luxury Hotels in Bucharest 2021
The capital of Romania is a city of contrasts and continuous visible changes. Once described as the Paris of the East, the many Art Deco and Art Nouveau buildings are breathtaking. Yet these stand alongside a range of brutalist architectures, as well as visible signs of war and revolution, mixed among complex Orthodox churches. More recently, the city's narrow lanes have played host to exceptional nightlife and an upbeat cafe culture. Bucharest is a breath of fresh air for those looking to avoid any mini-break tourist destination. And here are the best hotels to explore this inspiring place.
Le Marmorosch Bucharest, Autograph Collection
It's one of the most recent additions to Bucharest's luxury accommodation scene, though the building itself dates back much further, having served as a grandiose bank in the city's old town. The Marmorosch retains many fascinating details and features. High ceilings and floor-to-ceiling windows provide a feeling of grandeur, offset by a contemporary interior design that nods to turn-of-the-century style. Two bars offer top-notch mixology for nighttime consumption, while Restaurant Blank (named after the bank's chief architect) is the sophisticated dining spot. Balance Spa's immersive spa treatments take guests on a sensory journey. In addition, there is a swimming pool, parking and pets are allowed!
Check availability and prices
Hotel Epoque Bucharest
A five-star boutique establishment in the heart of the city, this gastronomic treat of a hotel is part of the exclusive Relais et Châteaux collection. Its neo-classical French facade offers an impressive welcome, with a chic nod to retro elements inside. Guests can take advantage of free bicycle rentals, guided tours, and a spa that's complete with steam baths and stone therapies. L'Atelier's cuisine is described as an ode to traditional Balkan cuisine, made from seasonal ingredients and presented with artistic finesse. Children are welcome at the Hotel Epoque – the larger suite is well equipped with two bedrooms and two bathrooms.
Check availability and prices
JW Marriott Bucharest Grand Hotel Bucharest
Located right in front of the imposing Palace of the Parliament, the Grand Hotel Bucharest was itself once an administrative building. But step inside and you'll be greeted by shiny marble surfaces, spiral staircases, lightings, and huge pillars flanking the lobby. This hotel is big – there's a Grand Avenue home to designer boutiques, six restaurants (including American and Italian restaurants), 402 rooms, a heated indoor pool, and one of the area's largest spas, all under one roof. In addition to being family-friendly, this JW Marriott property is suitable for pet-loving guests as guests can bring four-legged friends for the stay.
Check availability and prices
Athenaeum Palace Hilton Bucharest
Founded in a location steeped in relatively recent history, this Hilton hotel is perched on Revolution Square. The balcony building dates from 1904, but was renovated in 1993, following extensive damage during the 1989 revolution Рand 2021 saw the completion of a new wing. Its 272 rooms are soundproofed, each with its own microclimate, hypoallergenic bedding option and spa treatments are available to you. You can also retreat to the spa area for massages, swimming and a hot tub. A French caf̩ and an Italian restaurant give an international touch to the great Romanian establishment.
Check availability and prices