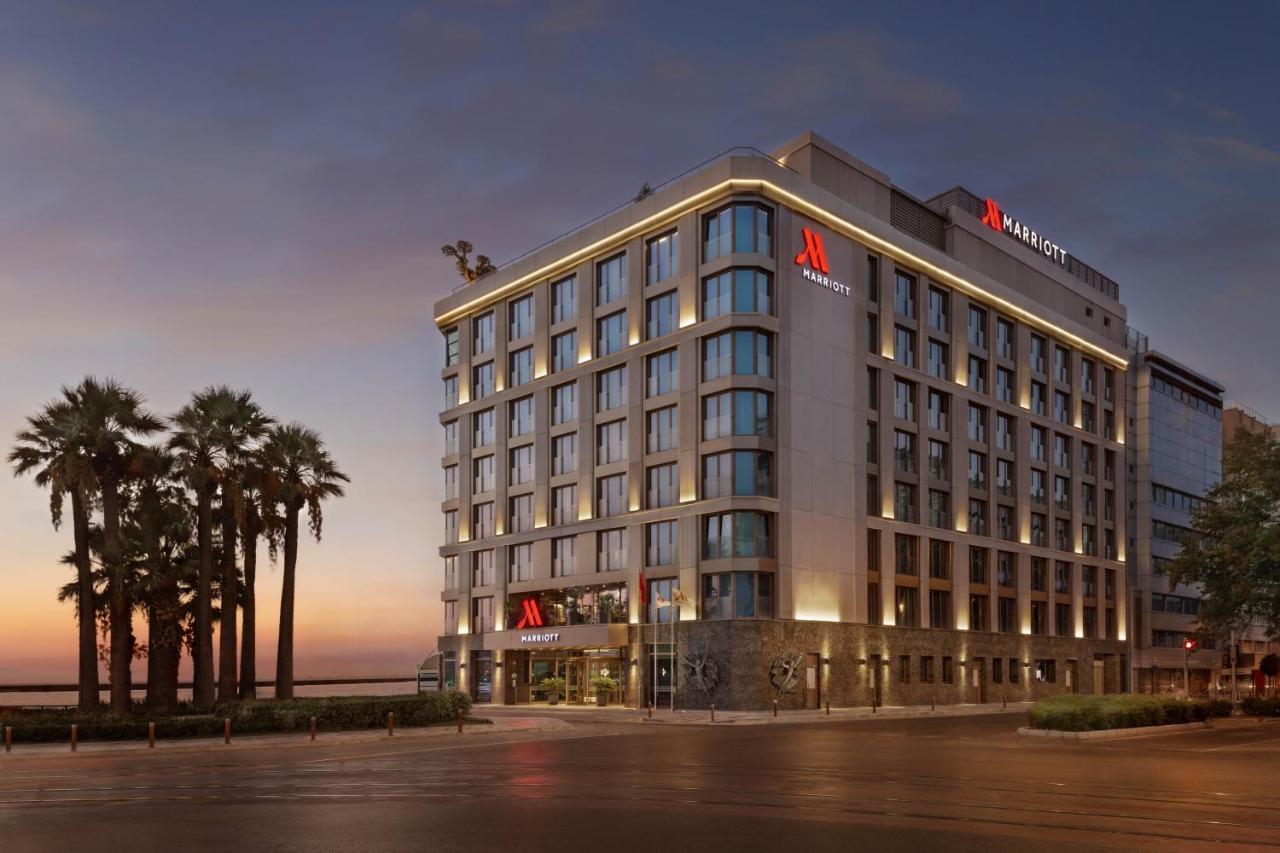 Best luxury hotels in Izmir 2022
A city with a fascinating history, Izmir has been under Greek, Roman and Ottoman rule. Offering a rich archaeological heritage, its Roman Agora of Smyrna (an open-air museum) and Kadifekale (Velvet Castle) are particularly popular with visitors. It's also very glamorous; a palm-fringed beach resort, where you can stretch out by the sparkling Aegean Sea, as well as shop in the bazaars and admire the minarets from the sky. Izmir is a great stopover if you're en route to Ephesus, but it's also a charming city vacation destination in its own right. Here are some of the best hotels in Izmir.
Marriott Izmir Hotel
Stay right by the sea, at the first Marriott property to come to town. The 149-room, five-star hotel is a great choice if you want direct beach access. Its sea views are panoramic, especially from its rooftop bar and infinity pool. Other amenities include an indoor pool, full-service spa, fitness room, lobby bar, and all-day dining restaurant. And those in premium suites can access the M Club Lounge. All rooms offer ocean or city views, with soothing contemporary decor and you can take your four-legged friend with you on the trip.
Wyndham Grand Izmir Ozdilek
A sophisticated circular glass-walled skyscraper, the Wyndham Grand Izmir Ozdilek is a glamorous and dramatic sight on the Anatolian coast. With 219 rooms (all with floor-to-ceiling views), ten event spaces, and seven restaurants, it offers plenty of choice for business and leisure travelers. Swim in the indoor and outdoor pools, follow the thermal path and take a Turkish bath in its Qualitas spa; work out in its fitness room; shop for souvenirs at the gift shop; and have fun at the casino. The Wyndham Grand Izmir Ozdilek is very family-friendly, offering a playground, kids' activities, and babysitting services.