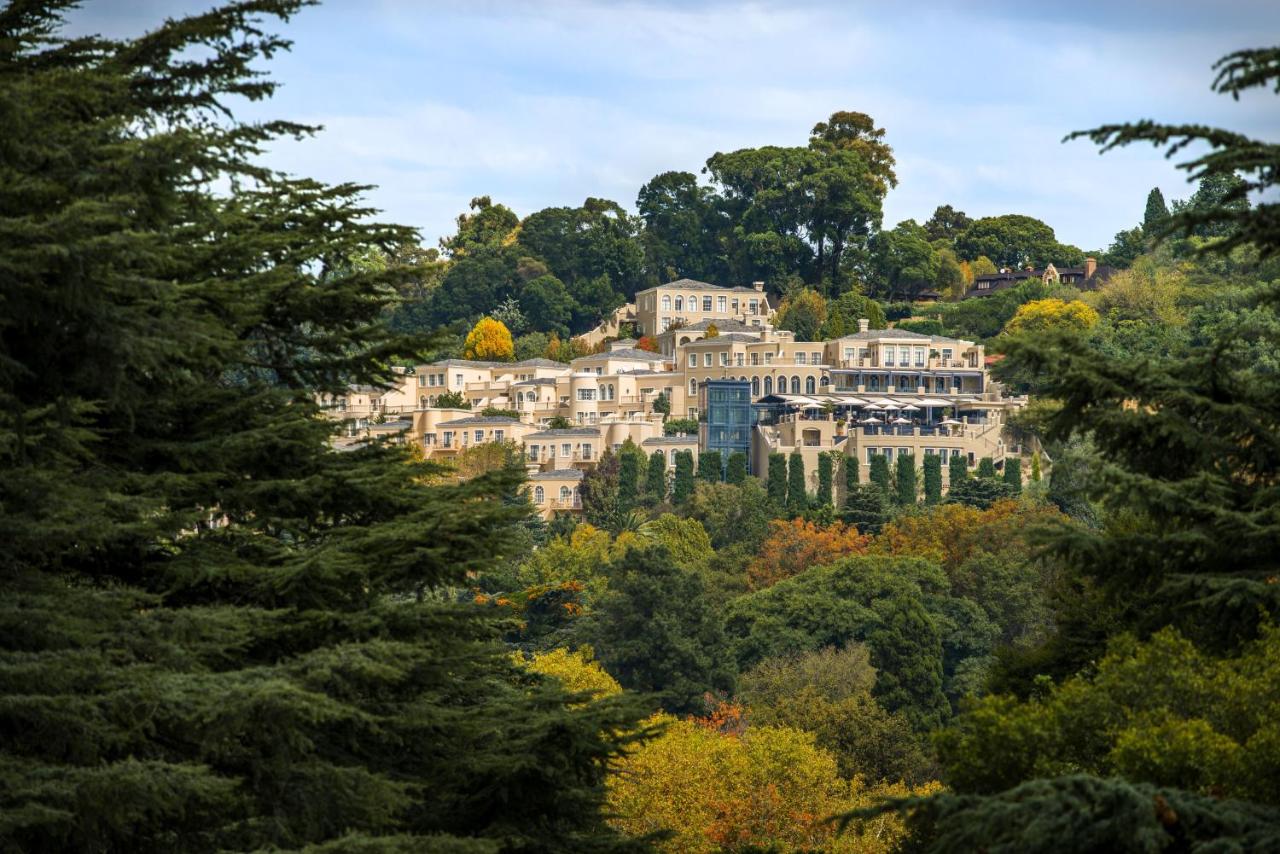 Best luxury hotels in Johannesburg 2022
South Africa's largest city (technically a megacity), Johannesburg is a bustling, cosmopolitan metropolis. Known as the City of Gold, it was created at the end of the 19th century, following the discovery of precious metals in the region, and became a financial, cultural and commercial superpower in the country. As such, it is often frequented for commercial purposes, as well as a transit point for those traveling to tourist destinations like Kruger National Park. There are some fascinating museums in Joburg, detailing the nation's history and many top tier theatres.
Saxon Hotel, Villas & Spa
Famous as the property Nelson Mandela stayed in after his release from prison, it is the place where he put the finishing touches to his autobiography. It was then a private family home, now it is a boutique hotel with 10 acres of land, an infinity pool and a spa. Even after this change in ownership, it was visited by the South African President – a suite was named and designed in his honor. The hotel and spa have a modern and stylish African theme. Guests enjoy 24-hour butler service and can dine at two restaurants, both serving authentic local cuisine.
Four Seasons Hotel Westcliff
The village of Westcliff is an affluent area and it is here that the Four Seasons have established their hotel. Located on a hill and surrounded by gardens, fountains and courtyards, the accommodation is elegant, with classic notes and nods to African culture. The restaurant, Flames, serves fine, regionally inspired dishes (including braai dishes) and has a terrace with stunning views. There's also an open-air spa lounge, where guests can order lighter bites and healthy dishes. The spa itself offers seamless relaxation experiences, with a dreamy 25-meter adults-only pool. Families have their own swimming pool to enjoy, as well as excellent facilities for children.
Fairlawns Boutique Hotel & Spa
Located in the Morningside area of ​​the city, Fairlawns (formerly a mansion) places guests a little further from the center in a leafy residential area. The 42 suites and the large villa make up the guest accommodation, with a warm and contemporary look. Meanwhile, the spa area has a Balinese theme, with Asian-inspired treatments. Outside, a pool is flanked by plush loungers and tropical-style foliage. On the dining side, guests can choose from gourmet restaurants Amuse-Bouche, Manor House Bistro, Into the Woods and Muse Champagne Room, the latter created in association with French champagne house Perrier-Jouët.
Sandton Sun
A popular choice for business travelers looking for a prime downtown location, this large property offers 326 rooms and suites, as well as an in-house convention center and direct access to the Sandton Mall. Those who book the upper bedroom level enjoy split-level accommodation with a private jacuzzi, bar and alfresco dining area. The rooftop pool and spa provide an opportunity to relax and unwind, while a rooftop restaurant, Jozi-style fine dining, Library Lounge and another bar offer food and drink from high quality. Guests of the five-star hotel also have access to a gym, a free shuttle to the Gautrain station, and a three-hour laundry service.