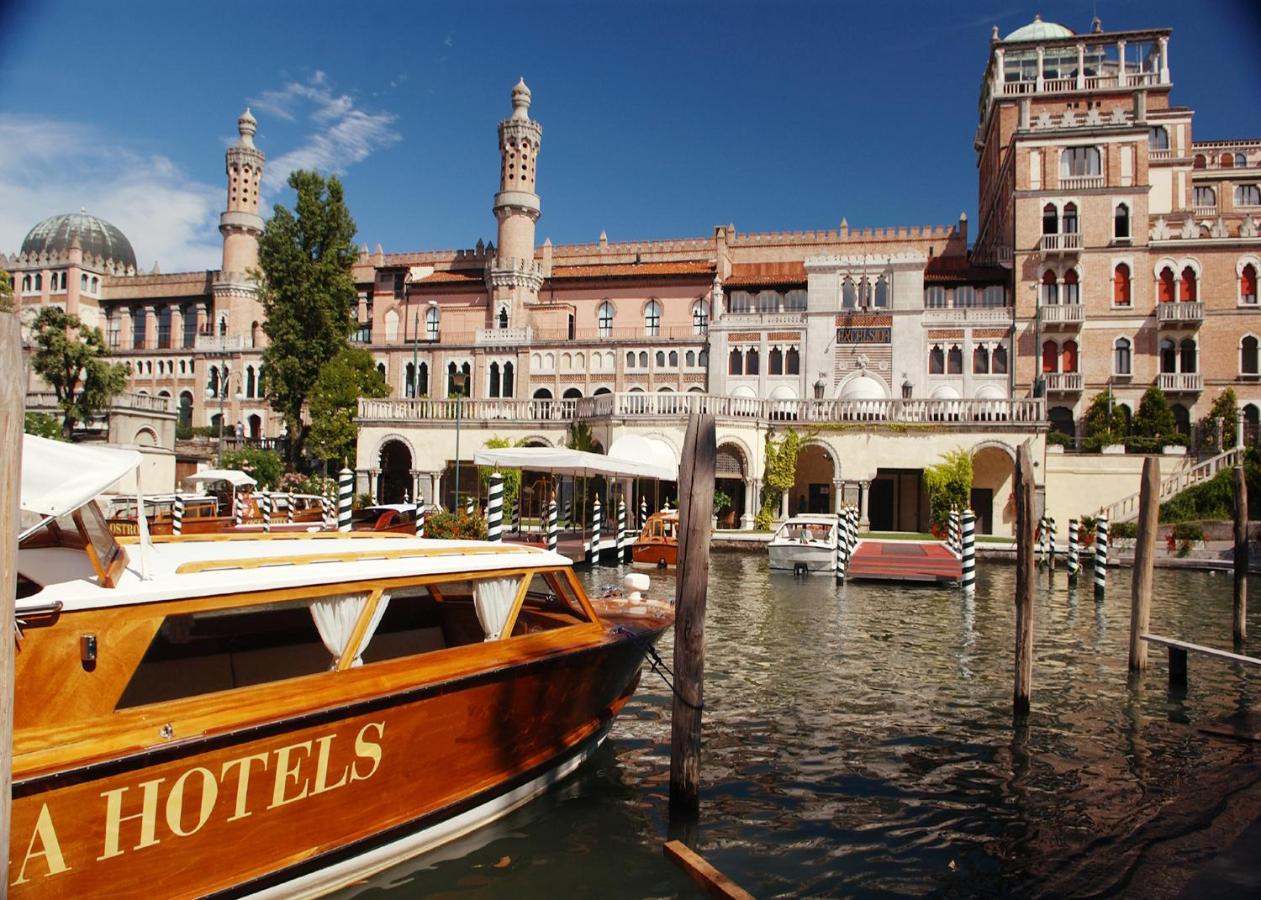 Best luxury hotels in Lido di Venezia 2022
This narrow strip of island offers a dream base from which to explore the historic center of Venice (just ten minutes away by water taxi), without staying in its compact and bustling heart. Guests can also enjoy the benefits of a seaside break, with plenty of opportunities for swimming and sunbathing in the fine hotels along its coast. Unlike any other beach destination, Lido di Venezia has a character all its own, combining the region's romantic heritage with a laid-back holiday vibe. The warm waters are excellent for paddling, ideal for families, but also suitable for couples who want to spend time together.
Hotel Excelsior Venice Lido Resort
Directly on the Lido, this luxury resort features a subtly Moorish interior design. Reminiscent of an earlier era, the building's furniture turn of the 20th century encapsulates a sense of mid-century North African style. The Excelsior offers rooms with terraces overlooking the sea, private tent-like cabanas on the beach, a swimming pool, free water shuttles, Salvatore Ferragamo bath products in the room, an intimate renowned candle-lit restaurant and amazing seafood. It might be glamorous — a great place to star during the film festival — but the resort is very family-friendly, offering a kids' club among its amenities.
Grande Albergo Ausonia & Hungaria
This Grande Dame hotel opened its doors in 1907, under the original name of the Hungaria Palace Hotel. Nicolo Piamonte was the architect of the building's Neo-Renaissance exterior, whose interiors followed an Art Nouveau and Liberty style. Now, the five-star venue near Annunzio's Lungomare beach features a full-service spa with 12 treatment rooms, an outdoor pool, restaurant, conservatory, and two bars (including one on the rooftop). A lavish renovation retained original details and stunning frescoes, but added plenty of modern amenities like espresso machines and air-conditioning. There are 60 rooms in total, including suites, all full of character.