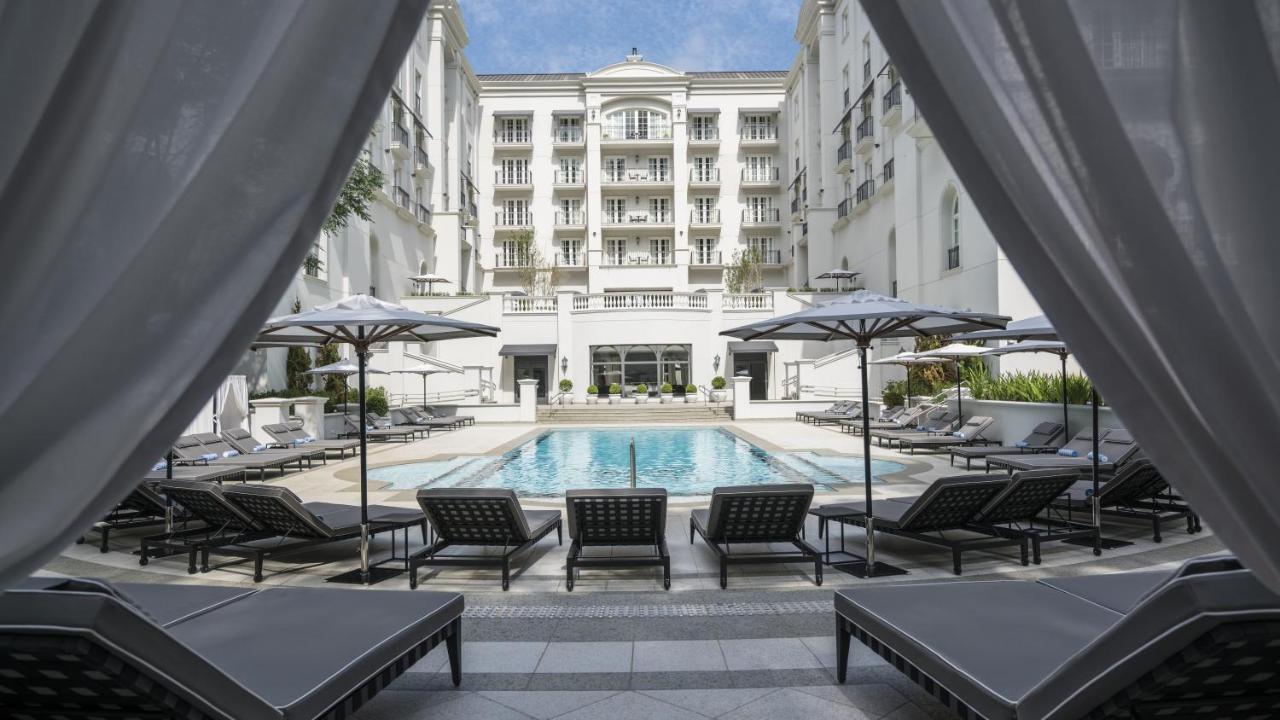 Best luxury hotels in Sao Paulo –
The Brazilian city is a financial and industrial power. As such, it is often visited by business travelers. Situated on a plateau in the country's Highlands, it was formed by Jesuit missionaries in 1554 and is now the largest city in the southern hemisphere. Huge and dynamic, it is a fascinating place, buzzing with life, squares, parks and three rivers. Benefiting from a temperate climate, it is very pleasant, experiencing its highest temperatures during our winter. If you are planning to visit this part of Latin America, here are the hotels you should visit in São Paulo…
Emiliano Sao Paulo
This trendy design hotel rises above the city's skyline and although the interiors are minimalist, they reflect the area's tropicality. You can bathe in hot tubs hidden in a pretty Japanese garden, admire the hanging orchid garden, recline in spaghetti-shaped rope chairs and munch on caviar in the sophisticated restaurant. The Japanese theme extends to the calming rooms; notably, the toilets which are equipped with high-tech jets, dryers and heated seats, as well as contemporary Japanese-style wall screens. Expect excellent service throughout Emiliano and its spa.
Hotel Fasano Sao Paulo
Leading Brazilian architects Isay Weinfeld and Marcio Kogan helped create this vintage-style building, an ode to European style circa 1940. Inside, decor includes beige leather furniture, polished herringbone wood floors, Eames chairs and fireplaces. Fasano has 50 rooms (including ten suites), a fitness center, excellent destination restaurants, a spa (offering medical and relaxing treatments), a swimming pool and the Baretto piano bar , where jazz and bossa-nova are played by top musicians. Located in the Jardins district, it is an ideal location for those wishing to shop or explore the restaurants, cafes and bars of the area.
Hotel Unique Sao Paulo
So named because of its striking exterior, this hotel is unlike any other in the city, or quite possibly, in the world. Like Fasano, Unique is in Jardins; a glass-walled, cactus-lined rooftop pool that's long and thin, giving views of the neighborhood. This part of the hotel is the place to be on weekends, with a legendary party atmosphere. Inside, you'll find architecture as startling as the outside – a curved library, massive portholes, and daring art installations. Don't miss the brightly colored indoor pool; it has a waterslide and, like the outdoor pool, underwater music. Unique has 94 rooms and suites, as well as two restaurants and welcomes four-legged friends.
Tivoli Mofarrej Sao Paulo
Renowned for housing the largest presidential suite in Latin America, the Tivoli skyscraper is the perfect place for great views. The restaurant, SEEN, is on the 23rd floor, with 360-degree vistas and award-winning chef William Ribeiro at the helm. There's also a sushi bar with a sake menu and a casual bistro. The rooms are decorated in brown and cream tones, with contemporary simplicity and urban chic touches. Tivoli Mofarrej's Antara Spa offers Thai and Asian-inspired treatments, including acupuncture, shiatsu and thalassotherapy. Don't miss the craft drinks at the MUST bar; bartender Jessica Sanchez was named best in Brazil and South America.
Tangara Palace
This five-star establishment is one of the most atypical in São Paulo, in that it is surrounded by greenery, namely Burle Marx Park. It gives a real feeling of retreat from the incessant hustle and bustle of the city, augmented by its Flora Spa. Palacio Tangara opened in 2017 and has received accolades from Conde Nast, Forbes Travel Guide, and Michelin Guide in recent years. Multi-award winning chef Jean-Georges Vongerichten has opened his first South American restaurant here, serving a mix of French and Asian cuisine with touches of Brazilian flavor. An alfresco terrace overlooks the outdoor pool and grounds, while the Burle Bar provides an indoor area for stylish drinking.