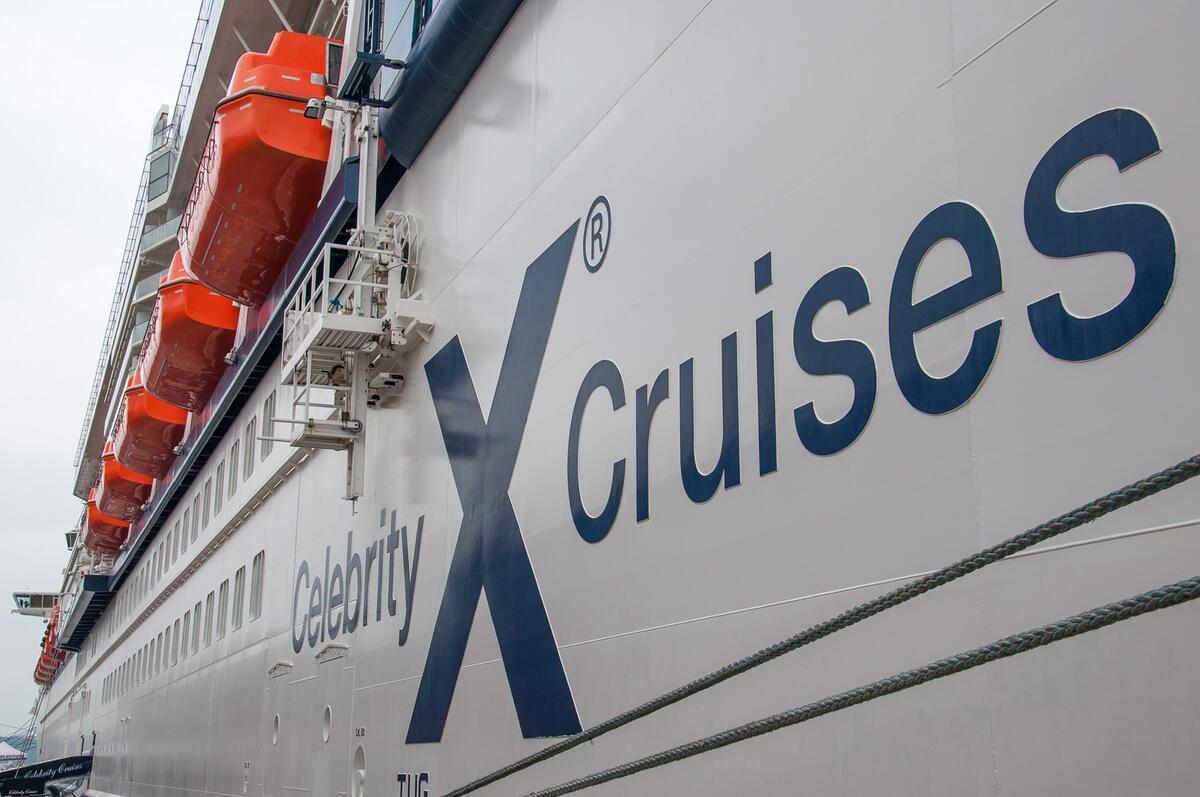 Celebrity Cruises launches hotel booking option
Booking a hotel before or after the cruise just got easier for Royal Caribbean's sister brand.
Celebrity Cruises has announced its new Hotels by Celebrity option, where customers can book a four or five star hotel with their cruise. There is no limit to the length of the number of nights you can book.
Although the program is now only available for Celebrity Cruises, it could also come to Royal Caribbean. Jessica Suchman, training and sales development specialist at Celebrity, told travel agents in a webinar: "This will be a tool for all of our brands within the Royal Caribbean group, but we're starting here with Celebrity Cruises. ".
To book a hotel through the program, you must have a Celebrity Cruises reservation number.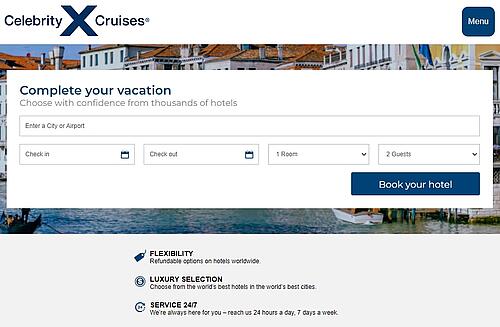 The program offers refundable hotel reservation options.
You can book up to 9 rooms at a time, provided they all have the same arrival and departure dates. For a reservation of 5 to 9 rooms, a different name for each room is required.
In the results, guests can see the amenities for each specific hotel, and even filter by amenities and star level to further narrow the search.
Offering hotels before or after their cruise is an addition to the pre-existing airline ticket booking option for cruise passengers.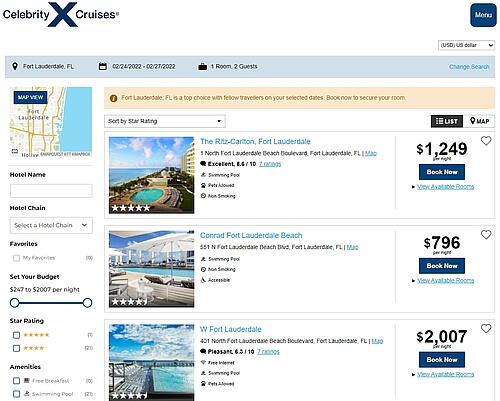 Royal Caribbean Group has offered airline ticket booking through cruise lines through the Air2Sea website for years.
With additional health protocols, spending a night or two in the departure city before the cruise begins has never been more important, and offering a hotel reservation option provides a more comprehensive vacation planning tool for customers.
Read more: Why you shouldn't fly on your cruise the same day it starts
You can use the Hotels by Celebrity website here.