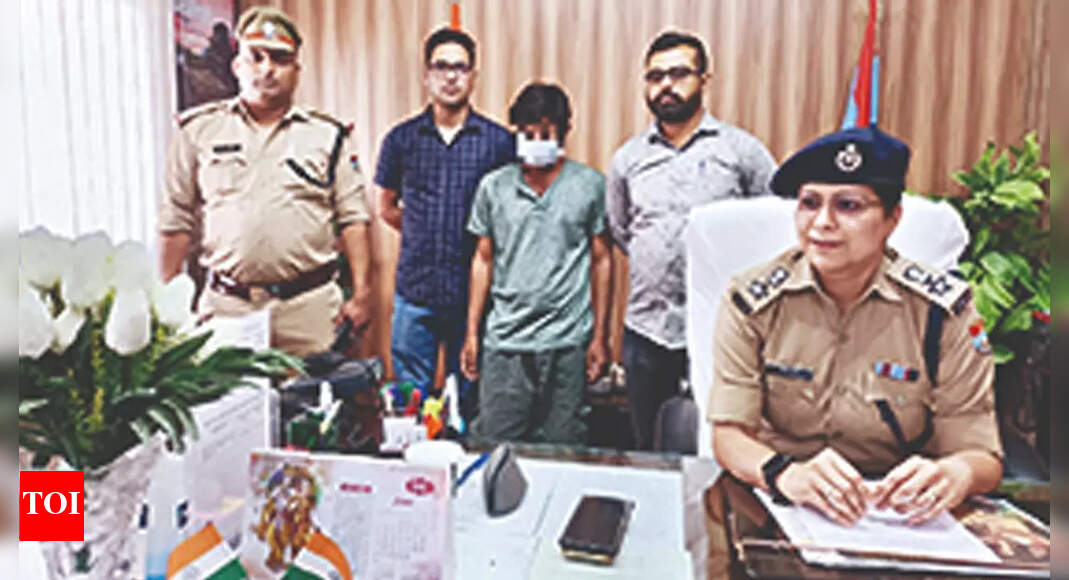 Fake Hotel Booking: Raj Man Dupes ₹30l Pilgrims, Detained | Dehradun News
The accused earned Rs 30 lakh through fake hotel bookings
DEHRADUN: A 22-year-old man, identified as Hakimuddin of Bharatpur district in Rajasthan, was arrested by Chamoli police for allegedly deceiving Char Dham pilgrims of around Rs 30 lakh on the pretext of booking hotel rooms.
The scam came to the fore when a man from Thane (Maharashtra) approached Badrinath Police after being cheated out of Rs 6,000.
The man was promised a hotel room reservation in Badrinath. In his complaint, the man said he paid money (via an online platform) to someone posing as the owner of the hotel. However, when he arrived at the scene, there was no trace of the accused and hotel management clarified that there was no reservation in his name.
"Upon receipt of the complaint, I set up a team led by a senior sub-inspector officer to investigate the matter. During the investigation, we tracked the phone numbers used in cases of fraud similar and focused on the location of the accused in Rajasthan. Subsequently a team was dispatched to catch the culprit," said Shweta Choubey, Commissioner of Police (SP), Chamoli.
Police discovered that Hakimuddin had managed such an online fraud over the past two years. He also duped several people during the Covid lockdown. Earlier, a scam involving helicopter bookings for Badrinath and Kedarnath was arrested by police in Chamoli and a man was arrested in Bihar for his alleged involvement in the case.
FOLLOW US ON SOCIAL NETWORKS
FacebookTwitterinstagramKOO APPYOUTUBE