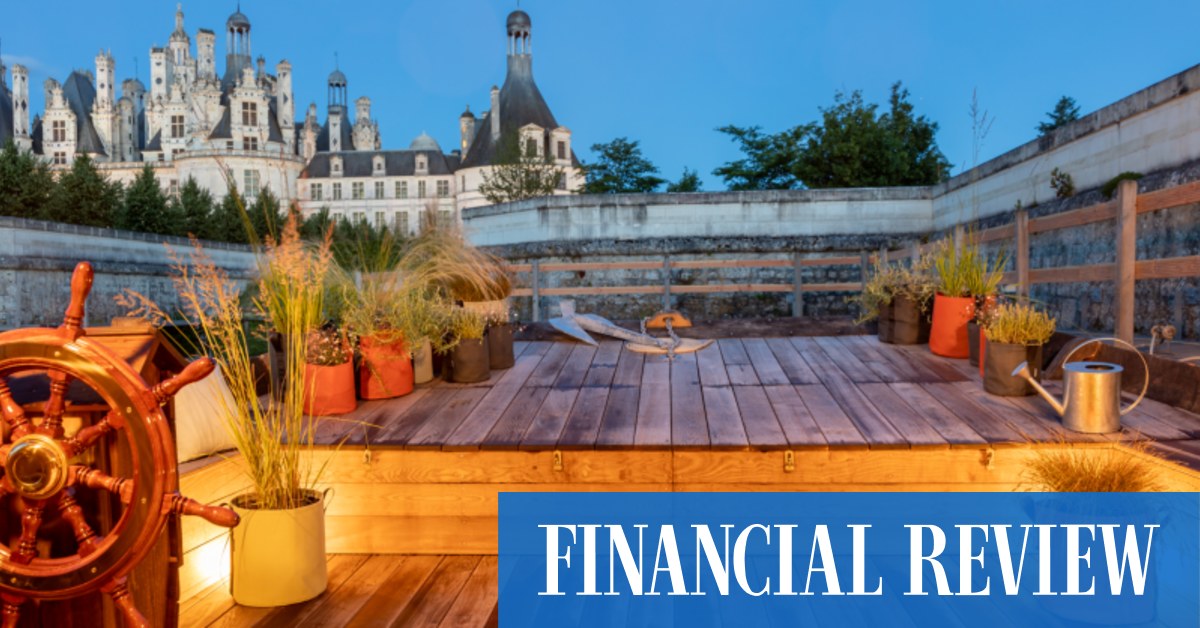 luxury hotels around the world that got a facelift during the lockdown
The Doyle Collection did extensive work on its properties – which include The Bloomsbury, The Kensington, and The Marylebone – during the lockdown.
At Kensington, an already planned renovation of the suites has been completed, with chinoiserie prints, tall curtains and refreshed bathrooms, now featuring Calcutta marble, brass fittings and rolling tubs. The suites' layouts have been reconfigured to make them more suitable for longer stays and multigenerational guests, including the addition of second bedrooms.
The company is also observing the evolution of business travel. "People will not have business trips where they [come for] three days, "says Wheatley. "If the trip is more complicated, instead of coming a few days every two weeks, they will come one week per month. And just as working from home has taken on its full meaning over the past 12 months, it can translate into working from a hotel.
One solution is to offer its clients office space for rent in the same building as the hotel, and The Marylebone has experimented with transforming some of its rooms into offices under the DC Workspace heading. "We set up a few rooms for testing and customers were interested, so this is now an option we are offering," says Wheatley.
Not all renovations go so smoothly. Luxury safari lodge operator Singita discovered the challenges of renovation during a pandemic when he completed the planned upgrade to his Tanzanian tent camp, Singita Sabora. As well as replacing vintage-inspired interiors with a clean 'hardened' feel, they added outdoor spaces to each tent and reoriented the accommodations, so each tent now has a view of a waterhole.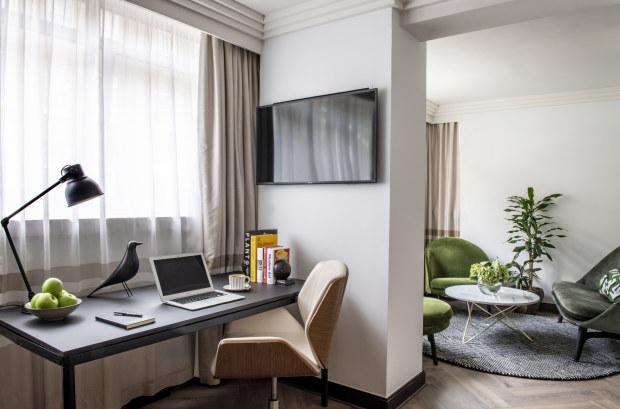 "People really want to be immersed and healed in nature, not distracted by design and decor," says Guy McGregor of Singita. "Because conservation is at the heart of Singita, we wanted to let nature be the star attraction. "
Although the new concept and designs were formulated in 2019, blockages across Africa disrupted project delivery.
"It was by chance that we insisted on making a full scale guest unit mockup on the property [before the lockdown], giving us the opportunity to test the design and layout, "says McGregor.
However, with travel between countries on hold, the team found they needed to recruit lodge staff to help with unboxing and lay-ups.
Boyd Ferguson of design firm Cecile & Boyd says, "Normally you would have specialists doing the carpentry, hanging the curtains, but with the site locked, we couldn't get anyone into the site. "
The Lodge staff more than lived up to the occasion.
"I remember we had a problem with the inner lining of the tents," says Ferguson. "When we told them how to fix it, they said, 'We can't do this.' We said, "Well you have to do it" – and they did. "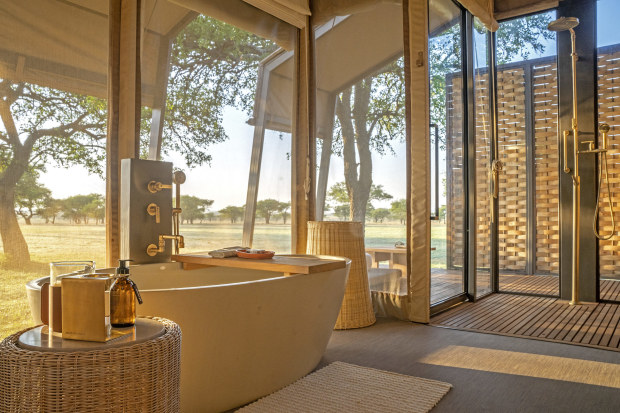 For other hotels, COVID-19 was an opportunity to overload existing plans. In the chic Cervo Mountain Resort in Zermatt, Switzerland – one of the few ski-in ski-out hotels in the region – what started as a plan to add 18 rooms has turned into a complete renovation of the existing 36 rooms of the property.
"We basically have a brand new hotel," explains Daniel Lauber de Cervo. The upgrades include new facilities for guests, like a spa, as well as behind-the-scenes sustainability measures. The hotel now has a geothermal heat pump and a heat recovery system that can generate up to 95% of its hot water and heating needs.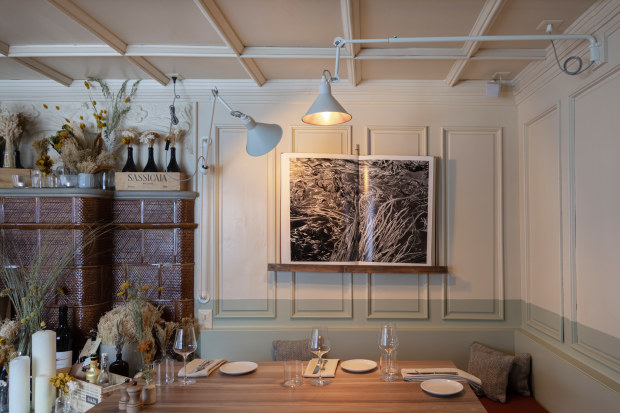 Solar panels have been installed and there is a five-year plan to achieve zero waste.
"We need a little time because we can't do it alone – we need our supply chain to work with us," says Lauber.
Perhaps the most surprising change at Cervo, given Zermatt's dedicated following among the five-star crowd, has been the introduction of four-star rooms.
The earthy-toned rooms are as elegant as the five-star suites; the main difference is in the services offered, with four-star guests forgoing the little luxuries like delivering their luggage to the room, turndown service, and free transfers in exchange for a lower price.
The hotel now has the option to change the ratio of five to four star rooms based on demand, which in turn fluctuates with the season.
"Our summer clientele are more price sensitive – and guests who come here to hike don't care too much about room service," says Lauber. Lower prices allow the resort to operate year round, providing benefits that go beyond the bottom line.
"It gives our staff a bit more security knowing that they will be able to work here for more than one season at a time. It helps build the local community. Yes, Zermatt is a tourist town, but it is also a place of life and we have to help build the local community.
The COVID-19 crisis has reminded many hoteliers of the need to take care of their staff. At Cervo, the community has long been taken care of, including the Monday community table.
"One of our restaurants is closed on Mondays, so our chef started making what he had left in a good soup, so people could come and eat for free," says Lauber.
"We want to have this interaction with the community, it's important to us.
"In the hotel industry, it's easy to think only of the short term – a year or two years. We need to think a little longer. We love it here; what can we do to support the community so that our children and grandchildren can benefit too? "
France lands in Sydney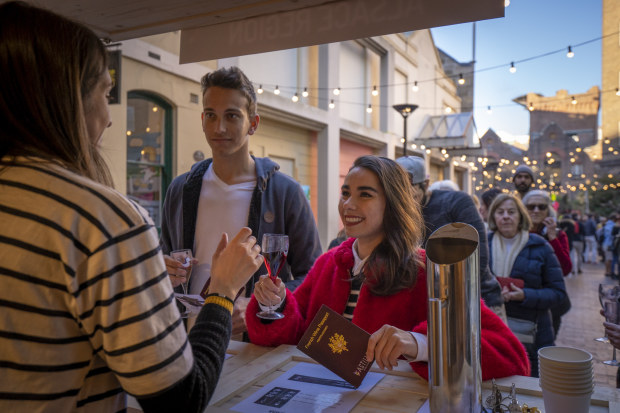 If a trip to Europe to enjoy renovated and new hotels (not to mention cruising and skiing) isn't on your cards anytime soon, despite the border opening in November, don't despair. Because France comes to us.
The annual Bastille Festival has been postponed from December 17 to 21 and will take place in front of customs at Sydney's Circular Quay. Even if you can't get a ticket to Paris, you can celebrate the magnificent French spirit – not to mention the tasty food and wine – at home.
Mingle with other Francophiles (but not within 1.5 meters, please) by enjoying the French-style outdoor wine bars (wine bars), street art and, well sure, cheese.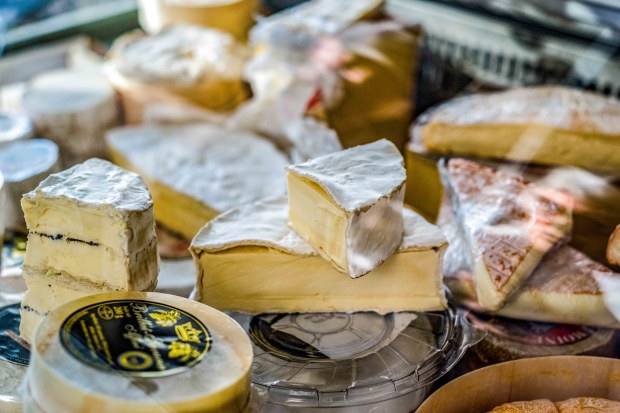 Six wine regions will be featured in the popular festival event marketed as the "Tour de France" of wines – no bicycles required. But you will need an Uber house. Beautiful Bordeaux, Burgundy and Provençal bottles will be in the spotlight. They are all accompanied by a range of tasty bites, including raclette from the Alps, flammkuchen from Alsace and pancakes and cheeses from Normandy and Brittany.
It all started at 6:00 p.m. on December 17 with a collective health "Cheers to Freedom". (Don't mention the submarines.)
Admission to the Bastille Day is free. The event wine tasting costs $ 37 for five tastings. To book, and for more information on the event, visit: bastillefestival.com.au