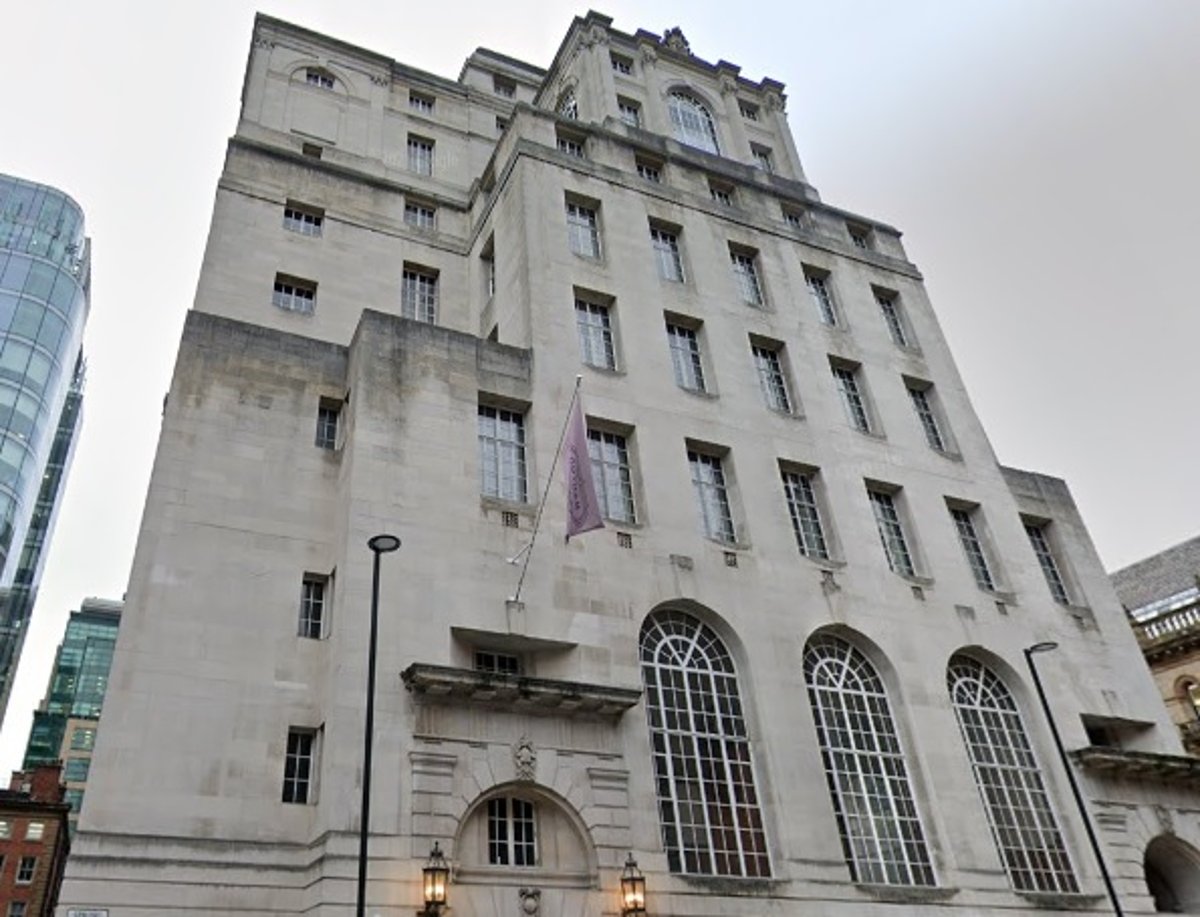 Manchester's Gotham Hotel Named Among World's Best Luxury Hotels
It is one of 10 UK hotels to make the Global Luxury Hotel Awards 2022 list.
Manchester's Gotham Hotel has been named one of the world's best luxury hotels at one of the industry's leading international awards ceremonies.
The boutique hotel, located on downtown King Street, won the title of Luxury City Hotel in the regional category of Luxury Hospitality Awards 2022. It is one of only 10 UK hotels to make the list, which includes the best resorts, spas and high-end hotels from around the world.
What is Hotel Gotham?
The Gotham Hotel occupies the former Midland Bank, a listed art-deco building built in 1928. It has 60 rooms – including five premium Inner Sanctum suites – as well as the Honey restaurant and a digital beauty concierge to book all kinds of care.
Catering for the high rollers, it is also home to a private members club, where annual membership starts at £750, and a private members supercar club. The cheapest daily rate currently ranges from £160 to £600, according to the hotel's website.
And it was once used as a filming location for the popular BBC TV show Peaky Blinders.
This latest award is just one of many the Gotham Hotel has received since opening in 2015. Previous accolades include Best Boutique Hotel at the Manchester Awards 2017, Best Luxury Hotel at the Best Stay Awards 2017 and Hotel of the Year at the 2016 Independent Hotel Show Awards.
The Gotham Hotel can be seen in the sixth series of "Peaky Blinders". The Midland Hotel in the series is the real Hotel Gotham.
What are the Luxury Hotel Awards?
There are over 100 categories in the Luxury Hotel Awards 2022 that take into account every type of hotel imaginable – adults only, beach front, underwater, tree house, eco safari, for n' to name a few. Each hotel also competes globally, continentally, regionally and nationally.
Any hotel can come forward for consideration and it is voted on by the public. Judging criteria cover service delivery, luxury and presentation. All participating hotels are presented in the Ultimate hotel guide.