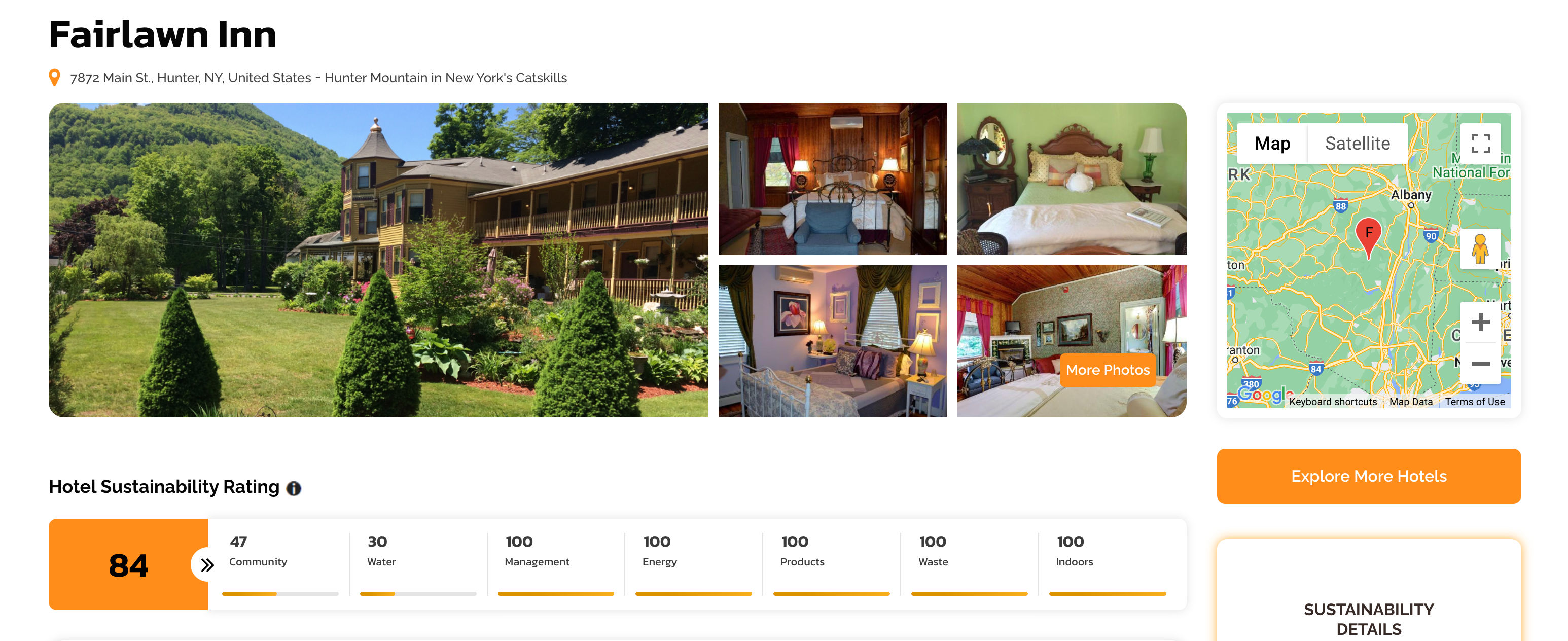 New hotel booking platform lets customers offset carbon emissions at checkout
Wayaj – one of PhocusWire's 25 Hot Startups for 2021 – has launched a new hotel booking engine called Alight.travel that allows travelers to book sustainable hotels and calculate and offset their carbon emissions at checkout.
Wayaj Founder and CEO Nelly Gedeon says Alight reinforces her desire to equip travelers with a tool for positive impact travel and help them make more conscious and sustainable choices.
Each hotel and resort in Alight is audited for its high standards and receives a hotel sustainability rating based on seven categories of criteria, including building materials and energy consumption and local community support .
Its hotel partners include IHG Hotels & Resorts, Fairmont Hotels & Resorts, Six Senses and Lux ​​Resorts & Hotels. The platform also provides sustainable travel ideas.
Subscribe to our newsletter below
With Alight's proprietary carbon footprint calculation engine, customers can choose from a list of carbon offset projects at checkout. Alight claims this feature is a first for the travel industry.
"My goal for Alight is to empower travelers to reduce carbon dioxide from the atmosphere by offsetting the carbon footprint of their journey," says Gedeon.
"People who contribute the least to environmental degradation are affected the most and using the Alight platform on the go gives you the opportunity to fight climate change. If each of us plays a small role, it will make all the difference. »