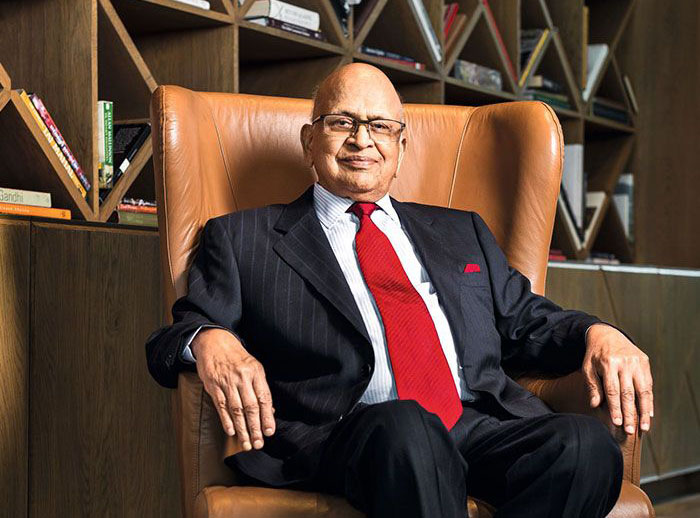 Radhe Shyam Saraf, Nepal's luxury hotel pioneer, dies at 92
Radhe Shyam Saraf, a pioneer of luxury hospitality in Nepal, died on Tuesday. He was 92 years old.
Rani Bang, chief financial controller of Taragaon Regency Hotels Limited, said Saraf died while undergoing treatment at Medanta Hospital in New Delhi, India.
Saraf's body was flown to Kathmandu on a private plane from New Delhi on Tuesday evening.
He was cremated at Pashupati Aryaghat on Wednesday morning.
Saraf was one of the most important businessmen to attract foreign investment to Nepal. In 1974, he launched the Yak & Yeti hotel in Kathmandu. The hotel was the first private sector project to be financed by the World Bank in Nepal.
In 1980, Saraf, as the founding developer of Asian Hotels Limited, initiated the construction of the Hyatt Regency in New Delhi. The 550-room hotel was opened to guests for the Asian Games in 1982 with a record time of two years.
In 1996, the group launched the Grand Hyatt New Delhi (now The Grand, New Delhi), a 400-room project which opened in 2000.
In 1997 the group also started developing Hyatt Regency, Kathmandu. The 40-acre property was the largest private sector development for tourism in Nepal.
Saraf Hotel Enterprises with its partners in Asian Hotels Ltd also completed Hyatt Regency Kolkata and Hyatt Regency Mumbai in 2002.
Asian Hotels Ltd, listed on the Bombay Stock Exchange, was spun off in 2010. Subsequently, Saraf Hotel Enterprises took over Asian Hotels (East) Ltd, owner of Hyatt Regency Kolkata.
In 2011, the group opened Hyatt Regency Chennai, a 327-room luxury hotel in the heart of the city. In 2012, Hyatt Place Hampi opened to become the first Hyatt Place outside of North America.
"He has redefined the concept of quality tourism in Nepal's hospitality industry by creating five-star luxury hotels and has taken the industry to another level," said Binayak Shah, Senior Vice President of Hotel Association Nepal. .
"He was a tourism entrepreneur with panache and a great visionary," Shah said.
Saraf was born in 1930 into a business family. His father was a trader and manager of a rice mill in Guwahati, Assam. He started a business venture at the age of 17, trading with Tibetans across the Himalayas from Kalimpong in West Bengal, India.
It then branched out to Kolkata, Sikkim, Tibet and Bhutan. In 1963 Saraf moved to Kathmandu and in 1969 established a trade office in Hong Kong to trade with Korea, China and Japan.
Saraf hasn't been well lately. Bang said he visited New Delhi about a month ago for a regular checkup.
"He died of cardiac arrest," Bang said.
Messages of condolence are pouring in from people from various walks of life.
"I am deeply saddened by the sad passing of veteran hotelier Shri Radhe Shyam Saraf. His contribution to Nepal's tourism industry is immense. Heartfelt condolences to the bereaved family," Nishchal Nath Pandey, Director of the Center for South Asian Studies , a Kathmandu-based think tank, tweeted.
"I am saddened by the passing of the main contractor and operator of the Yak & Yeti Hotel and the Hyatt Regency. Sincere condolences!" Binod Chaudhary, Nepal's only dollar billionaire, wrote on Facebook.
In recognition of his great contribution to tourism in Nepal, the late King Birendra Bir Bikram Shah Dev conferred on Saraf the prestigious Gorkha Dakshin Bahu, one of Nepal's highest civilian honours.
In 2003, former King Gyanendra bestowed the second Gorkha Dakshin Bahu Prabal award on Saraf.
Saraf had a formal education up to grade 8, but his contribution to the Nepalese education system is also immense.
In 1978-79, Saraf founded the Modern Indian School in Kathmandu at the rented Surendra Bhaban Palace in Sanepa. The school was the first of its kind in Nepal as the only school with an Indian curriculum. In 1992, the school moved to Chobhar and remains a leading institution providing quality education.
According to Yak & Yeti Hotel websiteAs of 2019, Saraf Hotel Enterprises has several new projects including Hyatt Regency Ahmedabad with 210 rooms and Andaz New Delhi with 401 rooms and 146 serviced apartments.
Hyatt Regency Lucknow with 208 rooms and Hyatt Regency Guwahati (under construction) with 200 rooms are other projects. The group is also working on the development of a large hotel and convention center in Bodhgaya, Bihar.
Saraf Hotel Enterprises is now a conglomerate of eight companies with 15 hotels in Nepal and India.
He is survived by two sons, three daughters and a wife.