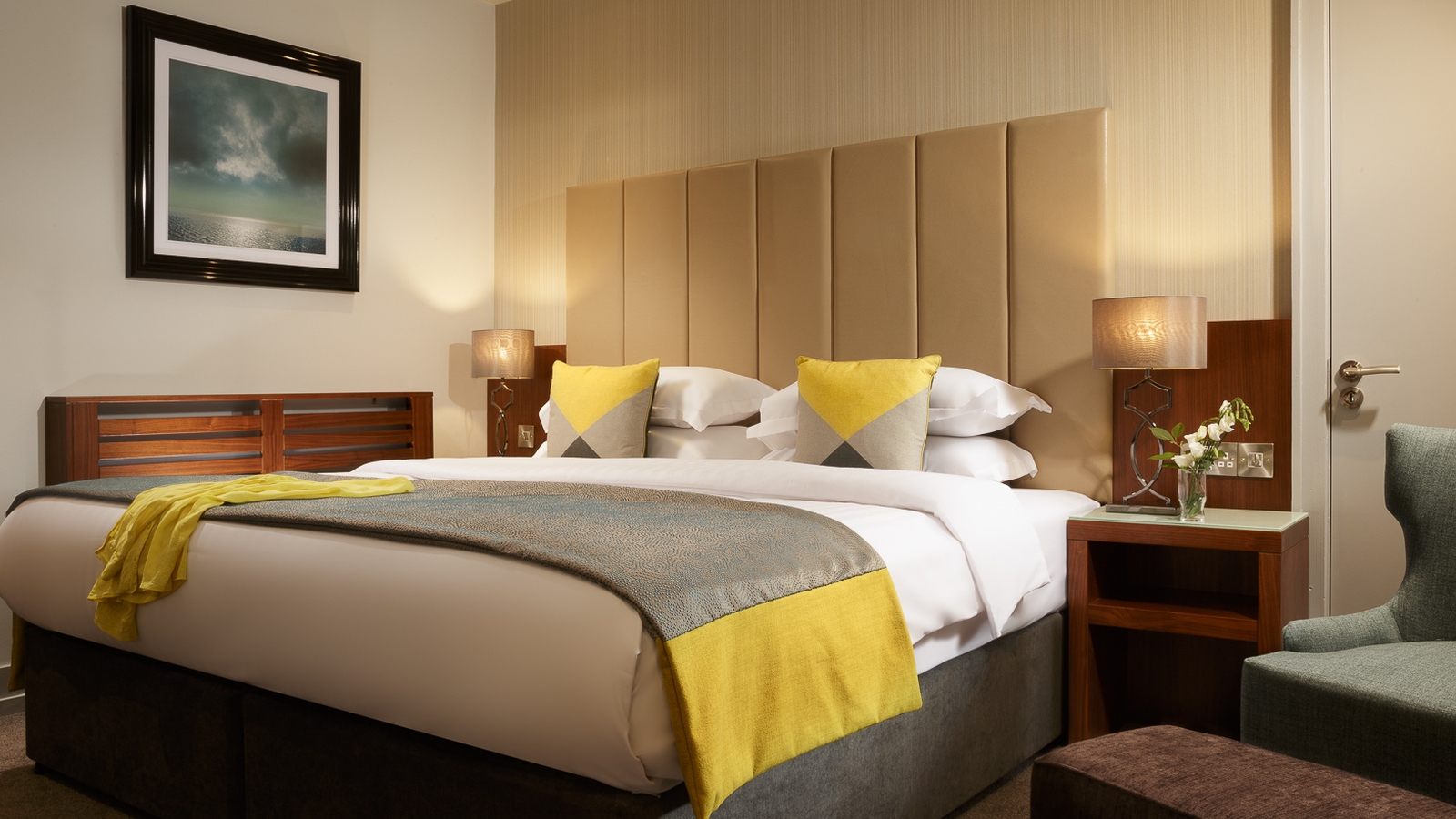 Significant shortage of hotel accommodation in Dublin
Around 5,500 new hotel beds for Dublin are expected to come into service by 2020, but that will still leave the area's capacity at 1,100 beds below demand.
That's according to a report commissioned by tourism development agency Fáilte Ireland, which also indicates a current shortfall in hotel accommodation in the capital of around 3,400 rooms.
Fáilte Ireland Managing Director Paul Kelly said the shortfall is a "real problem" for everyone as fewer people come to Ireland due to a lack of availability.
"This means that we are missing out on thousands of jobs and tens of millions of tax revenues from these potential tourists.
"This is not just a problem for Dublin, because Dublin is a gateway to Ireland. About 85% of people who come to Ireland go through Dublin and most of them want to spend a night or two. in Dublin before or after spending five, six or seven nights in the rest of the country. "
This lack of capacity, Kelly said, is causing other destinations across the country to miss out on potential tourism activities.
Regarding the medium-term benefits of the hotel sector to the economy, the CEO of Fáilte Ireland said that the additional capacity to come over the next three years "will lead to around 55 million euros more per year in tax revenue and several thousand jobs each year in the tourism industry.
"However, this is not enough – we are still around 1,100 beds short by the end of 2020 and the resulting message is… we must do everything possible to create the conditions and facilitate further investment in the sector. private in this area. "
Regarding the potential damage to Ireland's reputation due to the extremely low supply of hotel beds, Mr Kelly said: "I don't think we are really suffering any reputational damage, we are just missing out. opportunities.
"Ireland's reputation is always excellent. We still have a reputation of being a very good destination. Just recently, in fact, we saw in Trip Advisor's Global Choice Awards, Ireland ranked fourth in the world for the traveler experience. "
He added: "It's more about us being able to take advantage of the demand that is there and facilitate that."
Regarding the disruption in the Airbnb accommodation market, Mr. Kelly said that "Overall, Airbnb is good news for tourism.
"It (Airbnb) increases both the amount of available accommodation capacity, but also the variety and meets new and emerging consumer needs for different types of accommodation.
"I think in Dublin we have been very dependent on it given the shortage of hotel capacity that we have had. We have probably been a little too dependent and that is why it is really important that we invest in tourism. accommodation, which will effectively accommodate tourists in buildings and areas suitable for tourist accommodation and prevent a proliferation of tourism in tourism in apartments, houses and neighborhoods better suited for residential development.