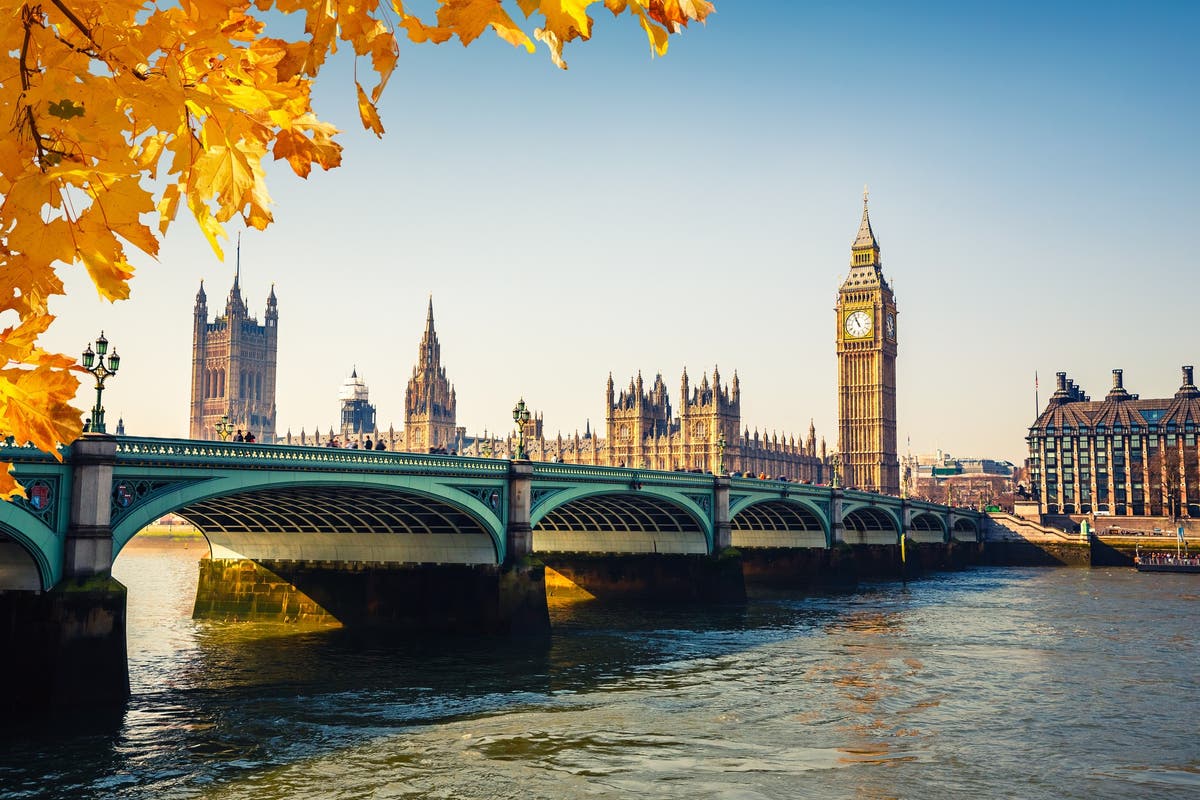 The best luxury hotels in London 2022: five-star stays and fine dining
London has no shortage of hotels – and especially luxury hotels, with old-world charm and new-world service. Traditionally, the capital's luxury hotels have been clustered in the upscale enclaves of Kensington, Knightsbridge and Chelsea, with plenty of high-end shopping opportunities on the doorstep. As the notion of luxury evolves, everything is changing with a new generation of design-centric luxury hotels springing up in the trendiest areas of the capital. Wherever you want to lay your head, one thing is certain: these hotels have impeccable service, outstanding cuisine and the most comfortable rooms in the entire capital.
Some of the best luxury hotels in London are:


First look at British theme park The London Resort
Show all 4
Part of the Hilton's new upscale LXR brand, The Biltmore on Grosvenor Square in Mayfair may have borrowed a strong American name, but inside the vibe is all British. Case in point: It was here, at 44 Grosvenor Square, that the Battle of Waterloo was declared a success in 1815. The lobby is a shimmer of gold, bronze and cheery floral upholstery, while The Betterment by Jason Atherton sits just off the right, serving modern British cuisine (try the signature fried onion blossom, which tastes like a fancy onion ring) and surprisingly reasonably priced cocktails. Speaking of cocktails…end your evening with a whiskey in the dark, wood-panelled Pine Bar. Rooms are decked out in plush neutral tones, if a bit bland, but it's the service that really stands out. The check-in staff will not only remember your name, but wave it to you the next day, but never in an overwhelming or sickening way.
Price: Rooms from £505
When Asian hotel chain Shangri-La opened in the Shard, Western Europe's tallest building, in 2014, it literally stood above the rest of London – as well as being the first luxury hotel in the south of the river. The hotel, which occupies floors from Level 35, combines its sleek rooms — many beige and black lacquers suitable for business — with sweeping views of the entire city. Deep baths are positioned near glass windows to maximize views. If you have a whole day to spend, make time for a swim in the (indoor) infinity pool on level 52, and if you're here on the weekend – afternoon tea in the TING Lounge is delicious, and the staff are only too happy to top you with crustless sandwiches and scones.
Price: Rooms from £616
Amar Lalvani, CEO of Standard Hotels, has transformed the former 1970s Camden Council building on thunderous Euston Road into London's fanciest hotel. The British pillar outpost of West Village, so close to St Pancras station you can almost see the platforms, mixes bustling public spaces – like the library filled with potted plants, with a carefully curated selection ranging from "chaos" to "Command"; Ila Restaurant; and the Double Standard American diner-style bar — with rooms straight out of the 1970s. Expect orange, red, and pink acrylic furniture, the same designer bedspreads behind Tube seats, and lots of rounded edges funky. If you're too tired to party here, a few rides in the flashy elevators might be enough.
Price: Rooms from £232
Accessed via a small courtyard from High Holborn, the Rosewood London masterfully blends Asian-inspired opulence with a nod to its Hong Kong roots – with black lacquer accents, chinoiserie and lively birds chirping from golden cages in the stairwells – and contemporary luxury accents. , like the hammered copper sinks in the bathrooms and the boosted minibars. The excellent Holborn Dining Room adjoins the hotel (and looks nothing like your standard hotel restaurant) and the pies here are legendary: Chef Callum Franklin has dedicated an entire menu to them, and the hotel even offers pie masterclasses.
Price: Rooms from £586
Just opposite Hyde Park is the grand neoclassical Lanesborough which, thanks to its majestic beauty, has often been used as a stand-in for Buckingham Palace. Today, that's about as close as it gets to feeling like a royal without being born one. Interiors by designer Alberto Pinto recall the 18th-century Regency style (which continues in the ultra-lavish rooms) and fresh flowers are everywhere. The Michelin-starred restaurant Celeste, all duck blue and its mustard-upholstered chairs, is worth a visit on its own for its elegant afternoon tea.
Price: Rooms from £915
Splashily reopened in the summer of 2019 following a fire, London's original grand dame is back and better than ever. Its cozy basement spa has been expanded since the renovation, offering luxurious treatments incorporating traditional Chinese medicine and anti-aging Nescens facials in its 13 treatment rooms, as well as a personalized Pilates room. Hong Kong designer Joyce Wang has reinvented the rooms with a subtle Art Deco touch.
Price: Rooms from £900
Grandly located in Knightsbridge, on the edge of Hyde Park, a stiletto click away from Harrods and Harvey Nichols, The Berkley exudes Art Deco elegance and grandeur. That may be because many designers have collaborated with the hotel, including Paul Smith, who designed a range of bespoke tableware for the runway-inspired afternoon Pret-a-Portea. The hotel has 190 rooms, including 55 suites, most with terraces overlooking Hyde Park and some larger than most London apartments. Marble bathrooms, wood paneling, and abstract artwork by Takahashi Murakami adorn the walls.
It's old-school London with a decidedly modern vibe, suit-and-booted doormen and the award-winning Blue Bar designed by David Collins which offers over 50 different whiskeys, in Instagrammer's paradise, the cozy Berkley Bar, designed by Bryan O'Sullivan with millennial pink walls, mural wallpaper and plush velvet sofa, perfect for an intimate group or a romantic nightcap. The Berkley has two restaurants, the Michelin-starred Marcus, by chef Marcus Wareing – a must for foodies – and The Collins Room, which offers a breakfast of champions. The spa is currently undergoing refurbishment and when completed will include a swimming pool, sauna, steam room and gym, with a serene white treatment area featuring organic Bamford products.
Price: Rooms from £780
Tucked away behind Fenchurch Street station (and just minutes from the tourist tower of London) is Four Seasons' second London outpost, 10 Trinity Square. Taking over the former Port Authority of London building, this Beaux-Arts style establishment welcomes guests beyond its Corinthian columns into its cathedral-like rotunda bar, beneath which sits a grand piano. The bedrooms, accessed by a long semi-circle around the building, are decked out in lots of black and mirrors, while the bathrooms focus on their crown jewel: giant gold mosaic bathtubs. Plus, celebrity French chef Anne-Marie La Pic has her two-star Michelin outpost downstairs.
Price: Rooms from £690
Indian hotel group Taj is known for its individual heritage properties, so it's no surprise that its upscale London outpost is housed in three Victorian townhouses in neat St James, not far from Buckingham Palace. As its name suggests, the Taj 51 is an all-suite hotel, aimed at guests after longer stays — suites come with expansive living rooms and fully equipped kitchens. Decor follows classic, elegant lines: think lots of rich golds, bold red velvet cushions. The tall buildings, in quintessential London red brick, face a quiet courtyard with a fountain decorated with cherubs. Don't miss the Jiva Spa in the basement, or a multi-course dinner at the Michelin-starred Quilon restaurant, attached to the hotel: the prawn masala is not to be missed.
Price: Rooms from £400
Read more about hotels in London
Best hotels in London
The best boutique hotels in London
The best cheap hotels in London
Best Family Hotels in London